Need our help? Contact our team for a free quotation!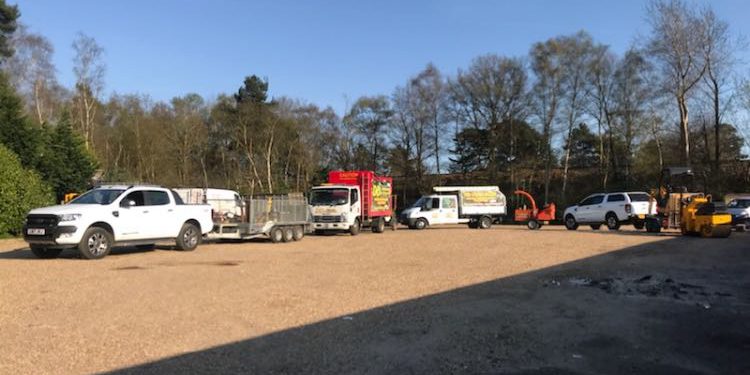 At DD Tree Care we are a well-established and highly reputable company that takes great pride in all of the services that we offer.
Although we specialise in tree maintenance we are also highly skilled and experienced in fencing and landscaping.
For a free no-obligation quote or if you would like any advice regarding any of our services then please contact us today.
The guys from DDTREE CARE come last week when I was on holiday done a delightful job to my garden my trees and patio looks beautiful very reliable and professional. Look forward to seeing you again in future.
Alisha D
Lads came and did a very good , quick and tidy job . Delighted with my new tidy trees. Good work lads.
Vincent O
Experts in landscaping & tree surgery in Newport!
DD Tree Care & Landscaping are a well-established company that has been providing high-quality tree surgery and landscaping in Newport for over 35 years. Specialising in a wide range of tree and landscaping services, our experts are fully qualified and skilled to undertake all types of tree work. From tree surgery and stump removal, hedging and pruning to patio and driveway installation, we can do it all! No matter what your requirements may be, we aim to provide you with a high-quality, cost-effective and hassle-free service.
We have developed an excellent reputation across Newport during our time in the industry. We've become known for the excellent results that we deliver to our customers every time. To offer peace of mind, we hold public liability insurance.
Mentioned below are some of the primary services that we can provide. However, if you require a service that hasn't been listed, please contact us.
Driveways, Patios & Tree Care in Newport
As a company, we are highly skilled and have the knowledge and expertise to take care of all our customer's requirements. We take great pride in all of the work that we carry out and ensure all of our customers receive a second-to-none service as standard.
Here at DD Tree Care & Landscaping, we are experts in all aspects of tree care in Newport and can offer our customers any advice that they may require. Ensuring that the trees that make up your landscape are in good health and well-maintained is crucial, and that's where we come in. From pruning and trimming to removal and disease control, our professionals know exactly how to keep trees looking beautiful while also promoting their longevity.
Trusted Tree Surgery in Newport
Tree surgery is a term used to describe the removal of tree limbs or branches, as well as the cutting down of entire trees. It is a highly skilled trade that requires both technical knowledge and experience. At DD Tree Care & Landscaping, we are highly trained professionals who can safely and effectively remove tree limbs or fallen entire trees. Tree surgery is often carried out in difficult-to-reach areas, such as on riversides or in forests. Our team have the necessary equipment to safely and effectively remove tree limbs or fallen entire trees.
If you have a tree that is damaged or unhealthy, tree surgery can help to restore it to its former glory. Our tree surgeons are trained in the latest techniques for pruning, felling, and replanting, and they can also provide expert advice on tree care. In addition, tree surgery can also be used to improve the appearance of your garden. By removing excess branches or leaves, tree surgeons can create a more pleasing aesthetic while also improving the health of your trees.
Whether you need tree surgery for practical or aesthetic reasons, our experts can help. With years of experience and a passion for tree care, we will work diligently to ensure that your trees are healthy and beautiful. Contact us today to schedule a consultation.
Additional Info & FAQs...
DD Tree Care & Landscaping are a leading tree surgery Newport-based company focused on delivering professional and high-quality tree surgery in Newport service with excellent and responsive customer care. We work on the basis of developing long-term partnerships with our clients and are proud of the work we have to offer domestic and commercial customers.
Excellent & Responsive
As a team, we start every project by providing a thorough consultation to understand the goals and requirements of the project. Our in-house specialists do this to guarantee that your project is completed according to your preferences.