Need Our Help? Contact our team for a free quotation!
High-quality and professional driveway installation in Newport
The driveway is often the first thing people notice when they arrive at your property, making it a crucial element in your home's curb appeal. At DD Tree Care & Landscaping, we understand the importance of well-designed and well-maintained driveways. With over 35 years of combined experience in landscaping and driveway solutions, we offer a range of services to meet your specific needs, from resin and block paving to traditional asphalt driveways.
Our team of skilled professionals uses high-quality materials and state-of-the-art equipment to ensure your driveway is not only visually appealing but also durable and long-lasting. We take the time to understand your needs and preferences, offering customised solutions that enhance the aesthetic and functional aspects of your property.
Custom Solutions: Tailored driveway designs to suit your home's architecture and your personal style.
High-Quality Materials: We use only the best materials to ensure durability and longevity.
Expert Installation: Benefit from our 35 years of combined experience in landscaping and driveway solutions.
Full-Service Offering: From design and installation to maintenance and repair, we've got you covered.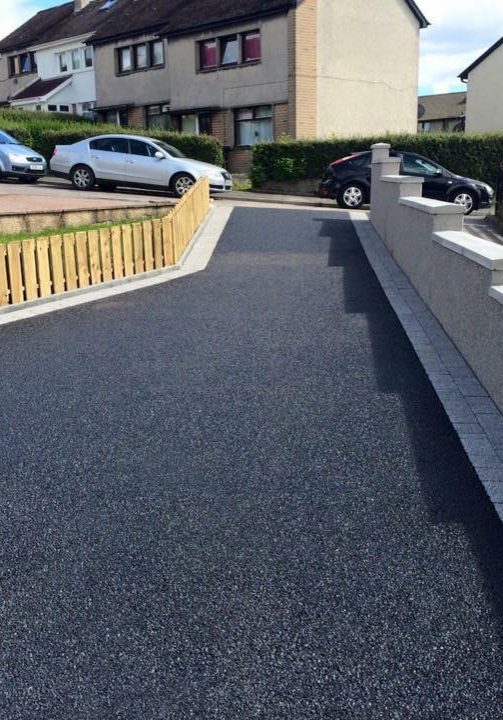 Committed to going above and beyond for our customers
Choosing DD Tree Care & Landscaping for your driveway installation in Newport means you're investing in quality, expertise, and a customer-centric approach. We offer a range of materials and designs to suit different tastes and budgets, ensuring that you get a driveway that not only looks good but also adds value to your property.
Our commitment to customer satisfaction extends beyond the initial installation. We provide comprehensive aftercare services, including maintenance and repair, to ensure your driveway remains in top condition year-round. Our focus on long-term relationships means you can count on us for ongoing support and advice, making your investment truly worthwhile.
Discuss your driveway project with one of our specialists today
What sets us apart is our unwavering commitment to delivering excellence in every project we undertake. We hold public liability insurance for your peace of mind and have built a solid reputation for consistently delivering high-quality driveway services in Newport.
With DD Tree Care & Landscaping, you're not just getting a driveway; you're investing in an entrance that enhances your property's curb appeal and functionality. Our meticulous planning and attention to detail ensure that your driveway not only meets but exceeds your expectations. Choose DD Tree Care & Landscaping for your driveway project, and experience the difference that true craftsmanship and customer focus can make.